Maverick Satellite MK1-PLL KU Band PLL LNBF (Standard 10750 LO)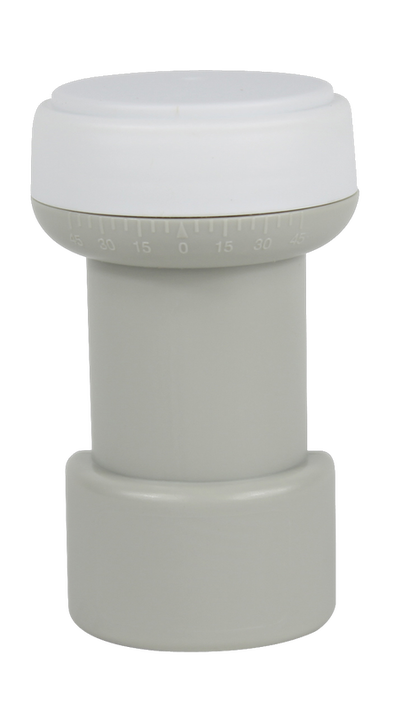 The best performing PLL Standard LNBF on the Market.

This is the Replacement for the Titanium PLL-1KS
Same LNBF -- Different Name
High Performance PLL Ku-Band LNB
HD - High Definition (DVB-S2) Compliant
Easy Installation (40mm)
Superb Non-Drift Performance
L.O. Accuracy & Stability Within +/-1.5MHz
100% Water Leak Proof
2 Year No BS Warranty Like The Others.

Maverick MK1-PLL Product Specifications

Frequency Range
11.7 - 12.2GHz
IF Range
950 - 1450MHz

LO Frequency
10750MHz

LO Drift
+/-150KHz (max)

LO Phase Noise
-70dBc/Hz@1KHz

-80dBc/Hz@10KHz

-100dBc/Hz@100KHz

LO Spurious Noise
-50dBc
Noise Figure
0.5dB@25°c
Conversion Gain
60dB

Gain Variation
2dB

Gain Flatness
0.55dB/27MHz

Image Rejection
42dB

Isolation
22dB

P1dB
1.5dBm
Output VSWR
1.5:1

Polarization Switch
V = 12 - 15vdc
H = 16.5 - 20vdc

DC Current Draw
135mA (max)

Temperature Range
-30°c - +60°c

FD Ratio .5 - .6

UV Rating
15 years
Waterproof Test
60°c@10 minutes (min)